Sat-nav on the driving test tips video





Subscribe for more tips on our YouTube channel


The independent driving part of the driving test is roughly 20 minutes, which will take up about half of the driving test.

You could be asked to follow directions from a sat nav which will be provided by the driving examiner. Although one in 5 tests won't involve following a sat nav, instead you'll have to follow traffic signs for roughly 20 minutes.

The idea of driving independently on your driving test sounds very difficult and scary but in reality it's very simple and quite straight forward. There's no need for knowledge of the local area.

Have a look at our video below on following a sat nav. It features an actual driving test route and along the way we give you some great driving tips.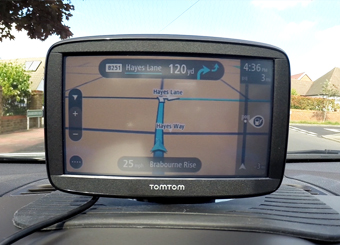 Following signs on the driving test tips video






Subscribe for more tips on our YouTube channel